Back to staff directory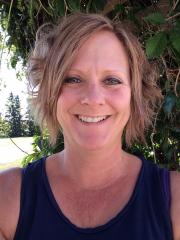 I am looking forward to another year teaching Grade 4 at Provost Public, and finding new ways to do so in these ever changing times.
I enjoy making learning fun for students. Experiments, projects, and games to reinforce and share learning are some of my favourite ways to teach. After 28 years, I have tried old and new and like to think I maintain a balance of each for the best learning opportunities for my students. New opportunities using technology open the world up to all of us as learners.
Entering into my fifth year as a Classroom Champions teacher provides many opportunities for developing the whole child in many exciting ways, with the mentorship of Olympic Athletes and other teachers from all over North America.
I am married, with a teenage daughter and adult son. Our family operates a farm with both grain and beef cattle so there are no dull moments in my life! Away from school I enjoy reading, yoga, walking, and travelling with my family to hockey, rodeo, and warm destinations near and far at every opportunity.