Back to staff directory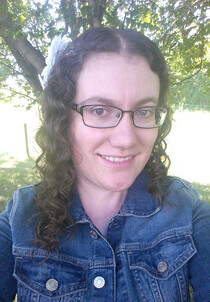 Hi! I'm Miss Shaw and this will be my 5th year teaching Grade 3 at PPS.
I am so lucky to have grown up right here in BTPS, being born and raised on a farm near Clandonald. I went to the University of Alberta to earn my Bachelor of Education, majoring in elementary ed in 2015, and now feel so fortunate to be a part of the wonderful staff here at Provost Public School. I look forward to getting to know all of the students and their families so feel free to stop in and say hi anytime.
I love to teach but most of all I love to learn! My hope is for my students to also find a passion for learning during our time together. I also hope to show my students that it's okay to make mistakes along the way but to never give up!
When I'm not in the classroom, you can find me curled up with a good book, hosting family game night, or hanging out with my cats Callie and Daisy. But one of my favourite places to be is around the campfire at the Shaw farm with my family and friends.
Here are a few of my other favourites:
Food: Pizza
Music: Country
Color: Purple
Season: Fall
Animal: Cats
Sport: Hockey - Go Flames!
Here's to a wonderful year!